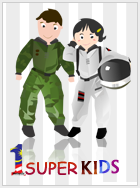 Sesungguhnya rasa bangga sebab kawan sendiri telah melangkah setapak lagi untuk jadi business woman dan tak lama lagi kalau ade rezeki WAHM. How I wish I could earn that title. Kalau siapa tak kenal,
Along
akan mengadakan pembukaan Rumah Kelab 1SuperKids di Wisma Bling Lustre pada 9 May 2010 sempena dengan Hari Ibu. Ok ini map untuk ke sini
dan yours truly akan bukak satu booth sebab nak habiskan baju mengandung dan ade laa jual bende lain sikit but tak decide lagi, cakap kat Along nak buat Bubbles Drink, insyaAllah. tapi Mira punye booth Mira letak MALAYSIA Giveaway :) and seriously Along, mase mira amik booth tu tak sangke its gonna be this BIG event.
Ini antara acara yang akan dijalankan
INDOOR :

* Aktiviti multi-skill untuk anak-anak – face painting, interactive story telling, origami, felt craft dan mewarna.
* Talk dan demo daripada Malaysian Baby Wearers (MBW).
* Bengkel ikatan tudung bersama Majalah NUR.
* Sesi hati ke hati bersama Ms Maizawati (model, usahawanita, duta Avon).

OUTDOOR :

* Bling-Bling Race yang semestinya heboh!
* Demonstrasi dari Bling AutoSpa. Kilat kereta?

LAGI MENARIK?

* PHDC. Yeah it's the PLAYHOUSE DISNEY!
* Clowns and balloons. Did I mention clownS? Yea ada 2 clown :)
* Press. Oh yeah, event ini akan mendapat liputan pihak Harian Metro, Mingguan Wanita,NUR dan Pa&Ma.
* Bintang AF akan turut serta!
* Peluang bertemu blogger yang tersenarai dalam 50 Blog Terbaik Malaysia Pilihan InTrend.
* Berpeluang shopping di gerai2 yang mengambil bahagian.